Why Do We Pay Property Taxes
Sometimes we pay things and never question it! Have you ever thought why do we pay property taxes? And where does all that money go?
The Clark County Treasurer's office bills and collects property taxes for all real property within Clark County.
Money collected by the treasurer's office from property taxes pays for schools, libraries, roads, police and other services.
Tax rates are set in June of each year then billed and mailed by August 1st. Property owners may elect to make payments in four installments (if taxes on the parcel exceed $100.00) however it's important to note property taxes are only billed once per year.
First payment due: Aug. 17, 2015
Second payment due: Oct. 5, 2015
Third payment due: Jan. 4, 2016
Fourth payment due: March 7, 2016
Property owners who do not pay their property taxes on time will receive notices from the treasurer's office via certified mail. Each missed payment will result in a penalty of 4% to 7%. http://trweb.co.clark.nv.us
Public notices are printed in the newspaper in May of each year listing all delinquent property tax accounts indicating the property owner and how much is owed.
If the account is still not paid by the end of the year, the county will start charging a 10% interest rate annually. Property owners have two years to pay in full once interest starts accruing or risk losing the property to foreclosure.
A deed will be issued by the county for any accounts not paid in full at that time, this allows the land to be sold a public auction. If the property is sold at public auction the county will keep what is owed in back taxes, penalties and interest from the proceeds. If there's still money left they'll keep a small administrative fee and the original property owner for up to one year may claim the remainder. Any money unclaimed after a year goes in to the counties general operating fund.
Property Taxes Account Inquiry:
Property Tax Exemptions:
http://www.clarkcountynv.gov/Depts/assessor/Services/Pages/ExemptionProgram.aspx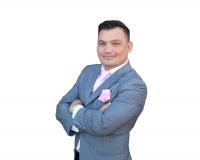 Author:
Chakits Krulsawat
Phone:
702-319-1092
Dated:
July 29th 2015
Views:
566
About Chakits: Chakits Krulsawat jumped into the Las Vegas Real Estate scene in 2009. Having negotiated over $20 mi...