What Is The Difference Between Interest Rate And APR
When purchasing a home there are a lot of costs associated with taking out a mortgage. There's often confusion with consumers between interest rates and annual percentage rates (APR).
So, what's the difference?
The interest rate is directly tied to your monthly payment and is the cost of borrowing on the principal loan amount. This rate could be a fixed rate or it may be an adjustable rate and will always be expressed by percentage.
The annual percentage rate or APR is what you see as the true annual cost of your loan. It includes all fees involved including discount points, origination fees, broker fees, etc. The higher the loan fees, the higher the APR. The lower the loan fees, the lower the APR. The APR is amortized over the entire loan term as if they were additional payments and is intended to provide you with more information about what you're really paying. The APR will also be expressed by percentage.
Often times, consumers feel going with the lowest APR is the best option however depending on your situation that's not always the case. Since APR spreads the upfront fees over the life of the loan it's only accurate if you plan to keep the mortgage for the entire length of the loan.
It's important to understand the difference between the two and to consider how long you plan on being in the home as well as understanding the up front fees associated with the loan by utilizing a Good Faith Estimate also known as GFE. Having this knowledge helps consumers make educated decisions based upon their circumstances.
By: Chakits Krulsawat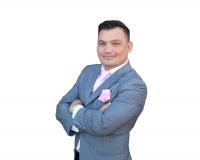 Author:
Chakits Krulsawat
Phone:
702-319-1092
Dated:
August 6th 2015
Views:
622
About Chakits: Chakits Krulsawat jumped into the Las Vegas Real Estate scene in 2009. Having negotiated over $20 mi...