WHAT TO KNOW ABOUT MOLD
Mold is a tiny living organism found almost everywhere and can produce spores. In small amounts, mold spores are typically harmless. However, when these spores land on damp spots in your home they can start to grow.

For mold to grow it needs moisture, a food source and warmth. When mold grows on a surface the spores can be released in to the air where they can be easily inhaled. Mold can grow and become extensive in as little as 24 – 48 hours if the environmental conditions are favorable.
Mold in your home can cause your family health problems ranging from itchy eyes to permanent lung damage.
When considering testing your home for mold it's important for the inspector to not only test the spore count. They should also be doing a visual inspection of the home as well look for signs of moisture. The inspector should also take note of the history of the home and any problems it may have had as well as the health of the occupants in the home.
It is important to note it's impossible to remove all mold. The goal is to get the levels in your home to be the same as outside of your home.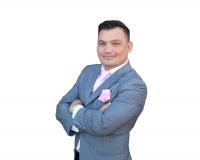 Author:
Chakits Krulsawat
Phone:
702-319-1092
Dated:
October 7th 2015
Views:
431
About Chakits: Chakits Krulsawat jumped into the Las Vegas Real Estate scene in 2009. Having negotiated over $20 mi...