See How First Time Home Buyer Bought A Home With ZERO Down
Congratulation to first time home buyer Raymond Somosot and family! $4,500.00 towards downpayment on a HOME!

In this transaction the buyer was a first time home buyer. We sat with the buyer and educated the buyer on how to purchase a home in today tuff market. Our buyers consultation covered the following:1.) Getting started 2.) Current market conditions3.) How a real estate transaction is conducted in the state of Nevada3.) Bank Owned, Traditional, Short Sale, New Homes, and FOR SALE BY OWNER4.) Customary practices5.) Signing disclosures6.) Due diligence period7.) HOA resale package8.) Final walk through 9.) HUD statement 10.) Escrow – Free/Clear/ Title11.) Closing cost 12.) MLS System, Trulia, and Zillow13.) Homestead 14.) Pick the right lender15.) Loan programs16.) FHA 3.5% Down17.) VA Loan 0% Down18.) Conventional 5% 20% 25% Down19.) GFE Good Faith Estimate – front and back end20.) Time frame of closing21.) Appraiser22.) Home inspections23.) ETCBy providing this information we conditioned the buyer for the market. We were able to get the buyer approved for grant program of $4,500.00 toward the down payment of the loan. By our second offer, our offer was accepted and we were able to negotiate $5,000.00 price reduction from the seller original asking price.
If you thinking about buying or selling a home contact me today at 702-319-1092 Chakits Krulsawat with Simply Vegas.
Buying a home start with education! Don't forget to tune into The Market Snapshot Las Vegas Real Estate & Financing Show every Sunday from 11:00 - 1:00PM on AM720 KDWN. Stream Live http://kdwn.com/listen-live/You can watch us on http://www.danfrenchloans.com/previous-shows-archived.htmlCheck US out on iTunes. THE MARKET SNAPSHOT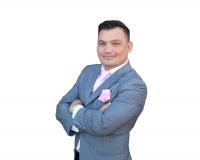 Author:
Chakits Krulsawat
Phone:
702-319-1092
Dated:
June 8th 2016
Views:
1,088
About Chakits: ...