Plumbing Issues In The Las Vegas Housing Market What You Need To Know Before Buying
Plumbing Issues In The Las Vegas Housing Market. What You Need To Know Before Buying A Home!

KITEC PLUMBING
There is a class action lawsuit concerning brass fittings (Kitec Fittings) that have been used with homes in Clark County Nevada. Kites fittings are used to connect composite pipe manufactured by IPEX, Inc., a Canadian Company. This lawsuit was filed on February 15, 2006, and certified as a class action on October 16, 2016, and is captioned "IN RE; KITEC FITTING LITIGATION". Case Number A493302 for more information refer to the class action visit www.plumbingdefect.com
Here are four way to identify if the property has Kitec Plumbing.
1.) Have a Home Inspection, ask the Home Inspector.2.) SRPD "Seller Residential Property Disclosure" The seller must disclose it to the buyer if the seller was aware of the issue.3.) HOA Resale Package, Should you happen to purchase a property located in a HOA Community, the seller must provide the buyer with the HOA packet within the packet there will be information pertaining to the issues.4) Check the the power box to the property, there should be a color stick notifying the issues.
By: Chakits Krulsawat
702-319-1092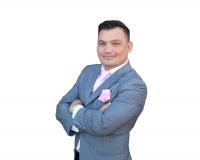 Author:
Chakits Krulsawat
Phone:
702-319-1092
Dated:
February 12th 2016
Views:
507
About Chakits: Chakits Krulsawat jumped into the Las Vegas Real Estate scene in 2009. Having negotiated over $20 mi...