Market Snapshot Las Vegas Real Estate News
Market Snapshot Las Vegas Real Estate & Financing News by: Chakits Krulsawat
The Fed policy rate hike next week in now almost 100% certain, after recent comments by Fed Officials. The Fed anticipates three rate increases in 2017. The Fed's mandate is to keep strong employment and low inflation. Jobs data this week showed that the market remains strong, with low unemployment. Inflation in on the rise, both in the U.S. and abroad, as the economy continues to grow. Inflation pressures mortgage rate and could contribute to rate a hike.
Fannie Mae's Home Purchase Sentiment Index for February had five of the six components hit record highs, showing continued strength in the market. Consumer confidence in the housing market hit a new all-time high in February. Of those surveyed, 40% say now is a good time to buy a home. Although tight inventory remains a problem, there may be hope on the horizon. 22& of consumers say now is the good time to sell, also a new high.
If you are thing about buying or selling a home? Contact Chakits Krulsawat Las Vegas & Henderson Nevada REALTOR at 702-319-1092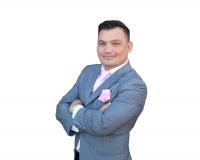 Author:
Chakits Krulsawat
Phone:
702-319-1092
Dated:
March 10th 2017
Views:
735
About Chakits: Chakits Krulsawat jumped into the Las Vegas Real Estate scene in 2009. Having negotiated over $20 mi...