How Oil Prices Effects The Housing Market And Interest Rates In Las Vegas
Las Vegas Real Estate Market News & Events.How Oil Prices Effects The Housing Market, And Interest Rates in Las Vegas:
The economy is still increasingly unsteady. There needs to be a stronger indication that importing countries. Investors are seeking a safe shelter for their money to ride out the storm and they're finding it in low-risk U.S. treasuries. When treasuries are in demand, they get cheaper and when the treasuries get cheaper, U.S. mortgages usually do, too. That's what's happening now. The less obvious is the effect of cheap oil on your mortgage. Rates on home loans have been falling all year and probably will keep going down in the near term. A 30 year year fixed- rate mortgage averaged in the high 3's last week. Cheap oil is driving for cheap borrowing.But the question is Why? The global economy has been increasingly unsteady. There's more than enough oil to go around because production is up and demand is down. Big consumers, like china are slowing down. Big producers like Russia and Venezuela keep drilling, even with prices below $35 a barrel since summer of 2014. For the average consumer, that's obviously good news for gas prices at the pump. Mortgage rates thrive with low inflation. Inflation is the enemy of low mortgage rate which makes the current economic cycle wonderful for consumers looking to purchase or refinance a home.
By: Chakits Krulsawat
http://www.SimplyVegasHomes.com
702-319-1092Chakits.k@gmail.com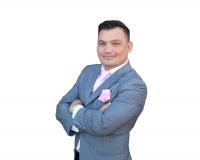 Author:
Chakits Krulsawat
Phone:
702-319-1092
Dated:
February 19th 2016
Views:
552
About Chakits: Chakits Krulsawat jumped into the Las Vegas Real Estate scene in 2009. Having negotiated over $20 mi...