Homeowners Association Pros And Cons

A Home Owners Association also known as an HOA is the governing body of a or complex put in place to manage and maintain common areas within the community.
When purchasing a home governed by a Homeowners Association you automatically become a member and therefore agree to pay dues and obey by the rules called Covenants, Conditions, and Restrictions also known as CC&R's.
There are pros and cons to living in a community with an HOA. Homebuyers who are considering purchasing a home in an HOA should thoroughly read the CC&R's and make sure it's reasonable to live with and abide by.
Pros to living in an HOA
Typically homes within an HOA maintain their value well and appreciate over time by regulating the appearance of homes in the community.

HOA's often provide amenities such as a community Pool, Club House, Etc.

Homes within an HOA promote a strong sense of community by offering common area gathering places allowing neighbors the opportunity to get to know each other.

HOA's help to eliminate negative interactions between neighbors by handling issues within the community.
Cons to living in an HOA
The HOA determines what is an acceptable appearance for homes in the community such as paint color, parking, landscaping, etc.

If you do not comply with the rules you could be fined by the HOA.

The HOA may foreclose on your home if you do not keep current with dues or fines.

HOA dues may be raised for various reasons such as assessments, lawsuits, etc.
Homeowners Associations aren't for everyone but many buyers are pleasantly surprised by what an HOA has to offer. So, I highly recommend buyers consider the pros and cons against their own lifestyle and get familiar with the community rules before buying in an HOA Community.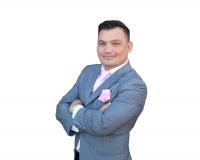 Author:
Chakits Krulsawat
Phone:
702-319-1092
Dated:
July 27th 2015
Views:
507
About Chakits: Chakits Krulsawat jumped into the Las Vegas Real Estate scene in 2009. Having negotiated over $20 mi...