HOW TO SELECT THE BEST REAL ESTATE AGENT FOR YOURSELF
Whether you're buying or selling a home, selecting the right Real Estate agent is very important. The right agent can mean the difference between a smooth transaction and a complicated one.
Here are some things to consider when selecting an agent:
· Get recommendations from friends and family – Interview 3 – 4 agents before making your decision. While you may be tempted to hire a friend of a friend or a family member you need to consider if they're the best fit for you. Remember, you'll be counting on the expert advice of this individual and you should be able to trust them enough to guide you through the complexities of the transaction.
· Trust your feelings – If it doesn't feel right from the start it's not likely to get any better as the transaction goes on.
· Education – Your agent should be able to educate you regarding current market conditions as well as how the real estate transaction will work from start to finish.
· Communication – As with any other relationship, communication is key! Find out how the agent plans on communicating with you and how often. It's also important to find out when they accept phone calls to ensure it works with your schedule. A lapse in communication can mean the difference an accepted offer or a missed opportunity.
· Do your research – Go on-line and research each of the agents you're interviewing. Do they have an on-line presence, how do they market properties, do they have client reviews. These are important tools you can use to your benefit in order to find the best agent for yourself.
There are a lot of moving pieces to a Real Estate transaction. It's important to find an agent who takes the time to understand your objectives, is knowledgeable and willing to do everything in their power to get you the best possible deal.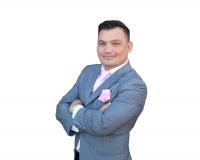 Author:
Chakits Krulsawat
Phone:
702-319-1092
Dated:
July 17th 2015
Views:
310
About Chakits: Chakits Krulsawat jumped into the Las Vegas Real Estate scene in 2009. Having negotiated over $20 mi...