Common Mistakes When Selling A Home
Common Mistakes When Selling A Home
Selling your home on your own:
Selling a home may seem like an easy task however it's very complex and necessitates working with a professional who understands the complexities of selling a home. If you're considering selling your home on your own to save on the fees associated with the sale, it's important for you to understand that homes for sale without representation remain on the market longer and often sell for less than those listed with an agent because of lack of proper exposure and a lack of understanding of the market.
Mispricing your home:
Mispricing your home is a costly error. It's very important to understand the market and recent comps of homes that sold in the area as well as how those homes compare to your home to understand what your home should be priced at.
Neglecting Repairs:
By choosing to neglect necessary repairs potential buyers are almost guaranteed to offer less on your home. In the long run it would have been cheaper to repair items rather than have buyers see all the faults in your home. However, be careful not to go overboard with minor repairs that aren't necessary. By working with an experienced agent they can educate you on the standards of your area to ensure you're spending your money where it counts.
Not providing easy access:
When listing your home make sure your is home readily available for potential homebuyers to view. If you limit viewing your home to specific days or times potential buyers may just skip over your home and not even view it.
Not being flexible:
Approach negotiations with a positive frame of mind. It's understandable for you to have a preconceived notion of how the sales process will go however don't take negotiations personally and lose out on creating a win-win situation for all parties or losing the deal altogether.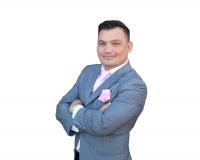 Author:
Chakits Krulsawat
Phone:
702-319-1092
Dated:
October 20th 2015
Views:
593
About Chakits: Chakits Krulsawat jumped into the Las Vegas Real Estate scene in 2009. Having negotiated over $20 mi...