Buying A Home In The 60s Check The Sewage Line
Buying A Home In The 60s Check The Sewage Line
Buying A House in 60's could have cast iron plumbing which last a average of 30-40 years. Check The Sewage System! As a buyer you have a right to conduct a home inspection within the due diligence period. But buyer's' hardly never inspection the sewage system.. Should you decide to have a sewage line inspected make sure to hire a license plumber. The plumber will have a color video camera that he or she will be able to run down the sewage line and he or she is recording the inspection. "This will run you about $350.00" The plumber will also be able to identify the direction of the sewage line.
Should you have any questions please contact 702-319-1092
Looking to buy or sell a home? 702-319-1092
Visit: http://www.SimplyVegasHomes.com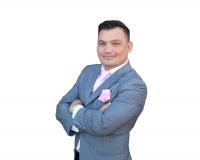 Author:
Chakits Krulsawat
Phone:
702-319-1092
Dated:
March 23rd 2016
Views:
432
About Chakits: Chakits Krulsawat jumped into the Las Vegas Real Estate scene in 2009. Having negotiated over $20 mi...